The most important thing for our readers to understand about temporary staffing firms is that there are a lot of them. Thus, when it comes to marketing, the most important thing you can do is ensure that your company stands out from the crowd.
In this article, you will learn everything about the content marketing trends that temporary staffing firms must know. There are numerous strategies they can use to achieve this goal, including social media marketing for staffing companies, content marketing, client referrals, and others. Let us take a look:
Factors you must consider
Positioning in the market
Making changes to your website
Marketing via social media
Content promotion
Client recommendations
Keeping SEO in mind
Event marketing for finding new clients
How can Connect Staff help you?
1. Factors you must consider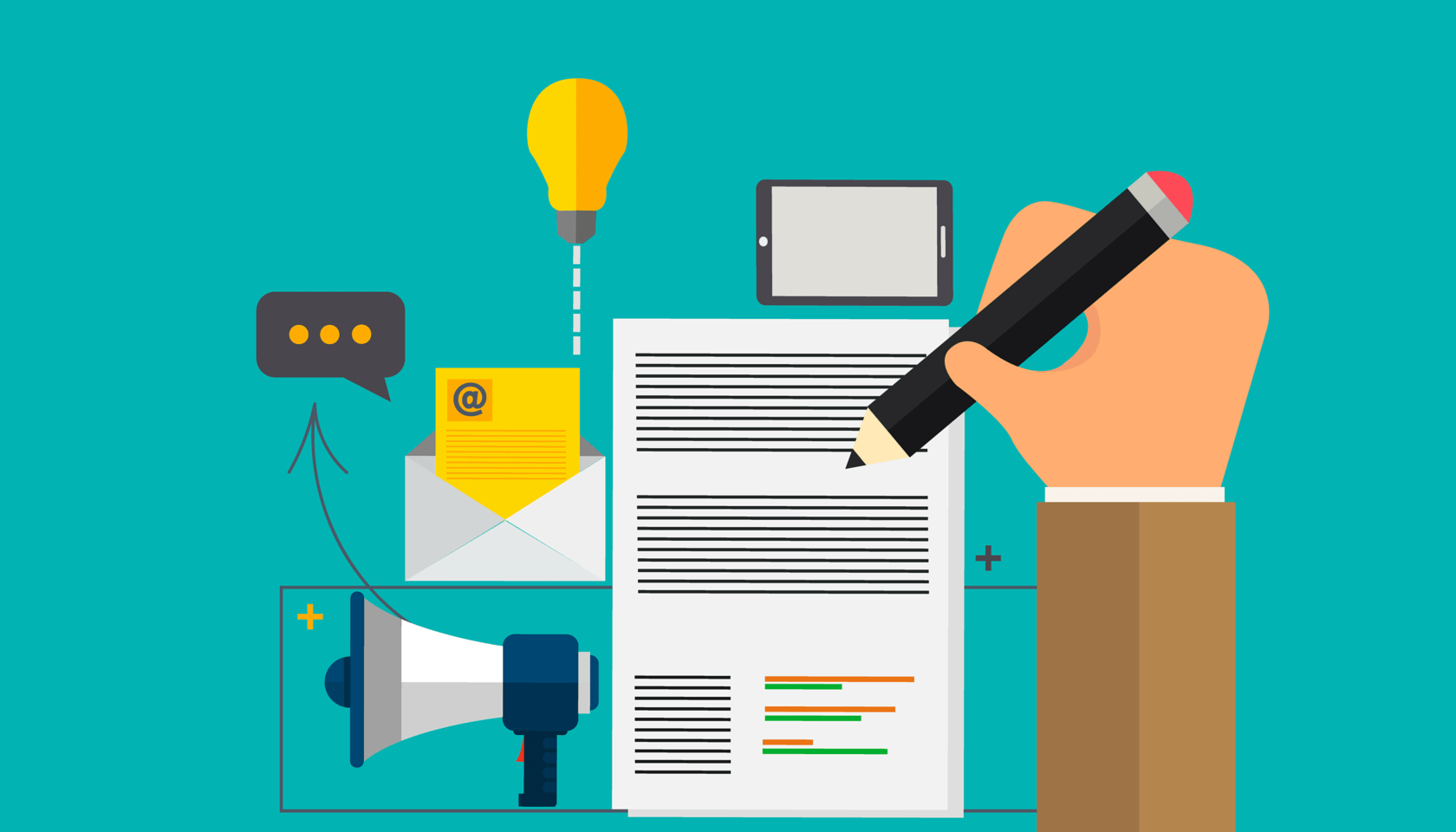 Digital marketing is the boom. If you want to attract candidates, you must be aware of digital marketing and how to use it. Hence, before diving into the best recruitment marketing strategies for temporary staffing firm sales, you must answer the following questions:
What distinguishes your recruiting firm?
What are the dimensions of your recruitment marketing requirements?
Ask yourself what marketing resources you can afford to invest in.
What is the best time to achieve your objectives?
How do you find and sell to your existing customers?
What is the market positioning of your brand?
These are some of the key questions that will assist you in determining:
Your current positioning.
Where you are, where your goals are and the distance that separates you both.
And how to get started and increase staffing agency sales through recruitment marketing.
2. Positioning in the market
Before your temporary staffing firm can truly begin to carve out its marketing strategy, it is critical to first define your market position. To begin, you must comprehend how your service compares to or differs from that of your competitors. Ask yourself the following:
What services can you provide that no one else can?
Are you utilizing a specific type of staffing agency software that will set you apart from the competition?
Following that, it is a good idea to define the types of clients you would like to begin working with. If you intend to target a specific market niche, you have to do something first. Now is the time for you to seek out businesses to whom you might be able to offer your services.
After you have established these initial concepts, your marketing team can begin the process. Namely, they will start to develop corporate messaging that defines your brand and what your staffing agency stands for.
On the other hand, let us show you how our agency can make your life easier. Plus, we can teach you the types of staffing services and why you should outsource your staffing services.
3. Making changes to your website
It is all about making a good first impression when it comes to temporary staffing firm marketing materials. According to research, the average user spends less than 15 seconds on a website. Therefore, you, as an employment agency, must make the most of this limited time.
Nowadays, ensuring that a user lands on your website in the first place is half the battle. To ensure that the right people visit your website, you must improve its visibility on search engines. According to research, users are ten times more likely to click on the first organic Google search result than the tenth.
As a result, to move your website higher up the Google search results page, you will need to implement SEO best practices. This is beginning with an SEO audit, which most digital PR agencies can perform for you.
Aside from being SEO-optimized, it is also critical to ensure that your website copy is both creative and punchy. This is to attract prospective clients with as few words as possible.
3.1. Consider UX
User experience (UX) is the process by which design teams create products that provide users with meaningful and relevant experiences. Hence, this includes the design of the entire acquisition and integration process, including:
Branding
Design
Usability
Function
Hence, UX should also be high on your priority list, ensuring that your website is easy to navigate and engages the user at all stages. We recommend including case studies from previous clients and transforming some of your best results into eye-catching data points that can light up the page.
4. Marketing via social media
Perfecting your social media presence is arguably the most important aspect of digital marketing these days. It is amazing how much of a difference a solid social media strategy can make in marketing a business. That is the keyword: strategy. Temporary staffing firms must carefully plan how they will use social media as a marketing tool to be successful.
Knowing your audience is the first step in developing a social content strategy. Who is following you? What age group do they belong to? Where can I find them? When do they tend to interact with your posts?
With this knowledge, you can begin to create targeted social media ads and track their performance, which you can then incorporate into your strategy. Once you have determined the best times to post, you should incorporate your publishing frequency into your social strategy.
4.1. What comes next?
As previously mentioned, you will be able to optimize your social accounts for SEO to help boost your domain ranking.
Next, be creative with the content you post. Make sure you do not just use text and images, but also look into video, GIFs, and emojis. You will also want to consider the platforms you are using, as different ones will appeal to different audiences. Facebook audiences, for example, can be vastly different from TikTok audiences.
Finally, once you have gathered an audience, do not forget to interact with them to establish a relationship. Respond to their comments, ask poll questions, and consider their feedback.
5. Content promotion
Content marketing is the next marketing strategy for temporary staffing firms on the list. We all know that content is king. However, research shows that 91% of marketers increased their organic web traffic by spending as little as six hours weekly on content marketing.
A great way to drive organic traffic to your website and thus improve your domain ranking position is:
Publishing SEO-optimized content around your market niche.
Publishing op-eds based on thought leadership about the staffing industry.
However, keep in mind that Google is far too intelligent to reward low-quality content with a high search ranking. Thus, make sure the content you are creating or writing is well-written, digestible, and engaging.
It is a good idea for the staffing industry, in particular, to create a bank of job-specific content in easy-to-follow formats like:
FAQs
"How-to" guides
Lists
5.1. Other tips
You could also use social media metrics or client data to generate content ideas.
Another great tip is to create content that is easy to share on social media. This can be accomplished through the use of pull quotes, subheadings, and meta descriptions.
Keep in mind that there is so much content out there these days. Hence the most important thing to focus on is making yourself stand out from the crowd.
On the other hand, have you ever wondered why businesses hire temp agencies? And if you have, feel free to contact us to show you how to hire temporary staff properly.
6. Client recommendations
Client referrals are the last but not least, and possibly the oldest known marketing method. When it comes to spreading the word about your staffing agency, nothing beats word of mouth.
If a client is impressed with your work, ask them to recommend you and refer you to a new potential customer. You can help this scheme by providing financial or other incentives to existing clients who refer your services to their peers.
In addition, Connect Staff offers outstanding contract staffing services. Thus, with us, you can learn about the benefits contract staffing offers and why businesses are looking for contract workers.
7. Keeping SEO in mind
As previously stated, one of the most important ways to market your content is to optimize your website for SEO. This is to drive more traffic and improve search engine rankings.
Links are used by Google and other search engines such as Bing to crawl and index websites. When you create backlinks for your website, search engines crawl them, which pushes the content higher in the SERPs.
According to our research, the first organic result in a Google search is ten times more likely to receive a click than the tenth result. The goal is to publish useful, actionable content. It will help you in establishing your staffing agency as a credible, authentic source of information online.
7.1. Key points
Now, technical SEO can be intimidating. However, here are a couple of places where you might need technical SEO services to help your website rank higher:
Website architecture. Internal linking, URL structure, and taxonomy are all aspects of it.
Page speed optimization. It includes things like high-quality media compression, server optimization, caching, script compression, and so on.
Mobile optimization. It includes things like mobile bot crawl behavior, progressive web apps, AMP, and so on.
Site migrations. HTTP to HTTPS migrations, CMS changes, and domain migrations are all examples of it.
Content optimization. Duplicate content, entity optimization, duplicate content, and so on are all examples of it.
8. Event marketing for finding new clients
Hosting recruiting events to meet other companies, executives, employees, and so on. The world may be under siege from the pandemic at the moment, and all you are doing is hosting online events. Nevertheless, event marketing is a pillar marketing strategy that will not be eradicated by a pandemic.
When everything is in order in the world, you will notice how events flourish. After all, when done correctly, it is an extremely effective marketing strategy for increasing temporary staffing firm sales. Hence, there are primarily two options available to you:
Attending events that draw a large number of your ideal prospects.
Organizing/sponsoring events to which you can invite your prospects.
The most significant advantage of hosting an event as a staffing agency is that you control the visibility, value, and audience. You can show how you assisted other, similar companies in meeting their staffing, marketing, and revenue targets.
9. How can Connect Staff help you?
A lot goes into developing the best recruitment marketing strategies to increase temporary staffing firms sales. The process entails conducting market research, developing frameworks, selecting the appropriate tools, determining the best channels, and finally putting it all together. Begin by getting to know your ideal prospective clients
Connect Staff is an experienced temporary staffing firm that can help you with your marketing strategies. Without a doubt, marketing is the future, and no one should be left behind. Thus, you will need a team of experts that assist you in these content marketing trends to boost your recruitment.
Would you like to Connect Staff to obtain more information about content marketing? If you have any questions, you can email us at contact@connectstaff.ae. Then, you will talk to one of our representatives who will answer your questions.
Submit your CV or resume right away to thetalentpoint.com if you would like to apply for a job in our agency. Additionally, we will not store CVs and resumes you send to contact@thetalentpoint.com. Work with the best team!