Increasing demand for products and services means more stress. Your employees have to face more customers and orders. This puts a heavy burden on them and you. Consequently, to improve your productivity, you need new workers. For that reason, a lot of businesses are resorting to temp staffing agencies to reinforce their production.
In this article, we discuss the advantages of hiring provisional workers. We also explore how you can make use of them. Other things to discover here are costs related to that service. Additionally, we will talk about the several benefits of staffing agencies in Dubai. We hope that you learn through this article about temporary recruitment.
Why is it important to have enough staff to handle busy seasons?
What difficulties could you have to find talent during busy seasons?
How do temp manpower firms save time scaling up your staff?
Why do these firms lower hiring costs?
What advantages bring to your new projects a staffing agency?
What are other benefits of working with temporary staffing agencies?
How could you recruit good temp workers?
1. Why is it important to have enough staff to handle busy seasons?
Busy seasons make companies to look out for more workers. Holidays and other special dates are the busiest for businesses. More people buying implies stores full of clients. Thus, all businesses want to make profits out of this situation. However, fewer available employees mean overwhelmed staff. For that reason, your workers tend to be less productive.
Imagine that your workers have to serve several customers at the same time. The task is stressful and demanding for everybody. In the long run, exposure to those situations decreases workers' capacity to focus. Consequently, your plans might not go as expected. Also, you face an increased risk of accidents, complaints, and other negative results.
On the other hand, many businesses prepare ahead of time to overcome understaffing issues. Some companies initiate recruitment campaigns. However, they meet obstacles such as the time needed to bring new employees. To fix that, other organizations resort to temp staffing agencies. Instead of recruiting permanently, they call employment firms to handle the issue.
Temp manpower agencies have big pools of candidates for their clients. They enroll many employees to cover the demand in different areas. To fulfill any duty, those agencies train their workers constantly. Also, they take care of payments such as taxes, insurances, and payroll. Thus, you can save more money and focus on other urgent matters.
2. What difficulties could you have to find talent during busy seasons?
As your business, other companies might consider recruiting new personnel. Understaffed companies are a common problem during holidays and high-demand periods. Consequently, companies rush to find people willing to fill those empty positions. This increases the lack of well-trained staff available to be hired.
In addition, since those periods last less, you have less time to hire. As a result, you will check fewer candidates for empty positions. Also, the company will have to pay more for advertisements. Due to the hurry, your team faces a lot of pressure to recruit somebody.
2.1 Fewer professionals to hire
If you hire new staff at the same time as other companies, fewer specialists will be available. Lots of companies already invest huge amounts of money to secure the best candidates. They pay for advertisements and HR experts that do the job.
Additionally, competing with bigger companies drains plenty of resources. If you own a small or growing business, it would be better to consider other options. For instance, staffing agencies can give your great choices. They will offer you excellent and professional options from their pool of candidates.
2.2 Less time to evaluate candidates
You should also consider how much time you have to enroll somebody new. It is hard for many companies to find new personnel during busy periods. The task consumes a lot of time and money. Also, you lose opportunities if taking too long to hire new staff.
To take advantage of the situation, you can resort to outsourcing your staffing needs. By doing this, your business will use fewer resources and get better results. Hiring a temporary staffing firm allows any business to hire quicker. Also, it guarantees high-quality employees and efficient problem-solving approaches.
3. How do temp manpower firms save time scaling up your staff?
Staffing agencies play an important role in recruitment campaigns. They perform several duties that consume a lot of time in many cases. For instance, they screen and interview candidates beforehand. Moreover, the temp manpower firm has personnel available to serve clients. Thanks to this, you can request their support and see results quicker.
Consider also all the efforts you need to make to enroll new applicants. Advertisement, evaluation, and interviewing require a lot of time and people. As a result, you will have to derive your attention from urgent issues. This harshens your business' growth and fruits.
3.1 Staffing agencies already have pools of personnel to hire
Temporary recruitment agencies shine due to their speed to solve understaffing issues. The function of these companies is to hire personnel throughout the year for different businesses. By doing this, they can supply their clients' requests easier. They look after professionals willing to work during short terms. Hence, the agency can provide a set of options after a client makes an order.
Also, you can choose different contract alternatives. While most companies look for temp staff, the agency can let you hire permanently the worker. Therefore, the agency transfers the person to your company. However, they often charge to make this kind of operation. Although, you can benefit from this by using the agency as a recruiter.
4. Why do these firms lower hiring costs?
Hiring new people could be expensive and hard to achieve. Many managers struggle to find the right options at the proper time. This happens because finding personnel requires a huge investment in time and money. Additionally, recruitment campaigns last long due to the several steps needs to find the best candidates.
A recruiter must look through many different applicants until they find the most adequate choice. To choose well, they have to filter more alternatives. Nonetheless, that task demands to afford expensive advertisements. Meanwhile, you could face a decrease in production. Yet, staffing firms can reduce the costs needed to bring recruits among other benefits.
4.1 Staffing agencies take care of additional payments
Permanent employees usually represent elevated costs. The company must pay taxes, healthcare, insurance, and salary. Consequently, hiring directly can enlarge expenditures unnecessarily. On the other hand, a temp staff takes fewer costs. Temp staffing agencies cover all additional payments related to their employees.
That happens because the employee is under the umbrella of temporary staffing services. Hence, the recruiter takes legal responsibility for them. This way you face fewer costs to operate with a full staff. In addition, any accident or injury is covered by the staffing firm.
4.2 Your company will enhance its productivity by hiring faster
Hiring swifter than your competitors gives you an incredible advantage. First, you will recruit better professionals. Experts usually get employed faster because companies greatly want their services. If you manage to enroll them, you get their knowledge and experience. Also, hiring faster reduces the risk of losing clients and opportunities.
5. What advantages bring to your new projects a staffing agency?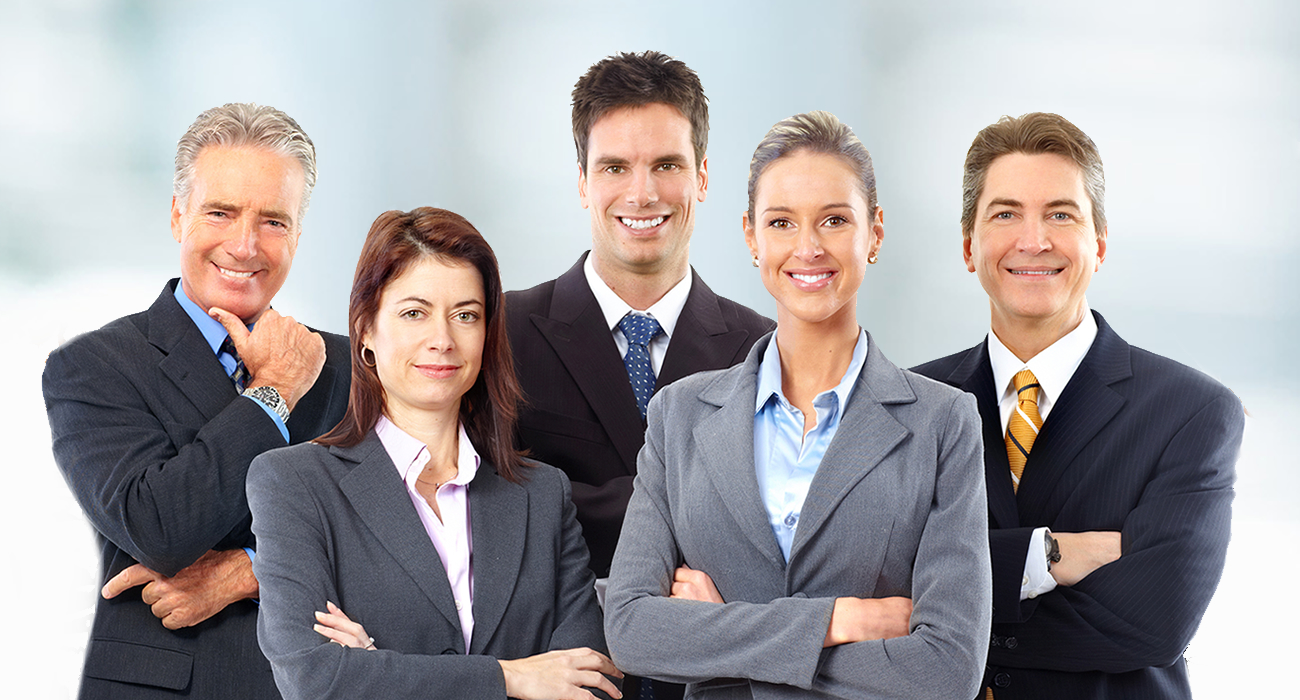 A growing company inclines to start new projects to get their benefits. However, new initiatives require a bigger amount of employees. If a project lacks enough personnel, it could not yield the expected results. Consequently, businesses look to hire temp staff to accomplish the project's goals and make their working lives easier.
Short-term specialists guarantee better outcomes for any project. They are well-trained professionals willing to offer their services for a limited time. Recruiting them temporally grants your business additional knowledge and capacity. So, you could consider the following advantages of hiring a staffing agency.
Temporary employment agencies provide well-trained workers: Temp services grant their clients the best staff possible. They review the experience of new hires to see if they are a good fit for the proposal.
Provisional staff adapts easier to changing circumstances: Due to the nature of their job, temp workers have more capacity to fit in new environments.
The contract expires once the project finishes: Working with a staffing firm allows you to decide if you want to keep an employee. However, if you do not want, the temp worker will be released from any obligation with you.
Considering this, businesses can profit from temporary workers. They add incredible value to the company, although for a limited time. With their support, you can carry on more projects with good results. In addition, you can request to keep a temp employee if their services were of high quality.
6. What should you consider before working with temporary staffing agencies?
The first thing to evaluate before hiring temp staffing is your staffing needs. Companies come in different sizes with varying budgets. Thus, you must take a look at your current situation. Take into account how many temporary staffing jobs you might need to fill. Then, assess if your budget can afford the approximate number of workers.
Also, try to plan with several months of advantage. Developing a staffing plan could be difficult if it is your first time working with a staffing company. Nonetheless, enough preparation compensates for this downside. Take your time to make calculations and trace a route. You can also get advice from professionals in the area of temp jobs.
In addition, there are other few things to consider before hiring a staffing agency. For instance, the contract conditions and the duration. Some temp firms offer low prices at the beginning but the price increases with extra percentages. Here we list some elements to watch previous to employing short-term manpower:
Duration of the contract: For how long will your business require temp services? This factor might change the availability of some workers. Also, the price is anchored to the duration of the contract.
Amount of employees: More or fewer workers can make a huge difference. Depending on the amount, some temp companies offer special prices to their clients.
Type of service: Temp staffing agencies specialize in certain niches. They build a reputation in particular areas to attract clients from there. So, consider what kind of service you want to afford and if the company is known in the niche.
7. How could you recruit good temp workers?
You can choose several different options of temp services in the UAE. Yet, the best staffing agency in Dubai for you is Connect Staff. Our company specializes in providing a wide array of services. We choose the best professionals to offer high-quality products to our clients. You can know more about us and learn about our experience in the field.
We also cover multiple niches to guarantee enough supply of workers. Our professional services range from IT support teams to call center representatives. At Connect Staff we look forward to giving our clients the best opportunities in terms of manpower. Our employees are trained to deliver their best performance. Also, we have a big team of executives to keep in communication with our customers.
If you want to take a look at our variety of services, contact us immediately! Connect Staff characterizes by its culture of responsibility and transparency. You can send us an email to contact@connectstaff.ae to receive personalized attention.
We also look for new people to become part of our staff. If you want to become a candidate, send us your resume or CV to contact@thetalentpoint.com. We do not store any documents sent to that address. If you want to one more about our company, visit our website www.thetalentpoint.com.