Every company requires a decent amount of staff to work properly. However, during recent years understaffing has become a rising issue. Staffing in Dubai can be a little problematic. Yet there are many opportunities for those companies looking to fill positions. Thanks to new alternatives, businesses can now outsource their staffing needs.
In this article, we will talk about how understaffing is affecting growing companies. Also, we will discuss the impact of this problem on different kinds of businesses. But, you will learn about how to overcome this issue through employment agencies. This article looks forward to providing you with knowledge on this topic.
What is understaffing?
Why are many companies suffering from understaffing?
How can understaffing affect your business?
What are some solutions to the understaffing problem?
Why could contracting a staffing service in Dubai be beneficial?
What services does a staffing firm provide?
How do you contract a staffing service?
1. What is understaffing?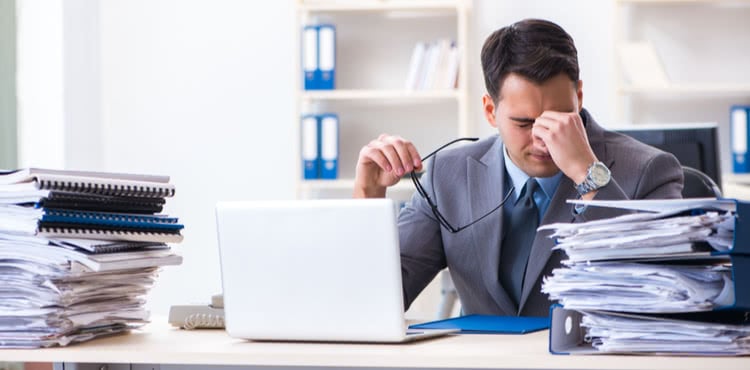 In recent years, many companies have experienced a lack of employees. This is negatively impacting their economic performance. These businesses have struggled to recruit new personnel due to several constraints. Taxes, inflation, rising wages, and other economic issues are complicating recruitment processes. Thus, companies have been forced to find new ways to get new employees.
Consequently, let's understand what is understaffing. There are two ways to approach this concept: overall lack of staff and lack of staff during a given time. The first one refers to having an amount less than optimal of employees to run a business. The second one is specifically when a company half has enough employees but for some reason, such as holidays or sickness, they need to fill new or existing positions.
Staffing in Dubai can be difficult when companies need temporary positions. This is because the majority of candidates always look for security. What gives them a bigger sense of security is having a long-term contract. Also, a temporary staff is generally not paid the same as the regular personnel.
Understaffing reduces a business's capacity to serve customers. It affects the company's growth in the long term. Consequently, any business affected by this problem should find a solution. Otherwise, this issue will spread and cause loss of customers, reduced product quality, and more stress. Thus, let's explore the consequences of understaffing in business.
2. Why are many companies suffering from understaffing?
Since the COVID-19 pandemic arrived, the job market has changed a lot. Due to lockdowns, governments restricted businesses' activities. They had to close and work with a reduced workforce. Initially, this provoked many layoffs as companies tried to adapt. However, once governments started to lift restrictions, businesses experienced increased demand for their products and services.
After this, companies started hiring employees in great amounts. Nonetheless, the competition reached a moment in which there were fewer employees available than open positions. As a consequence, businesses had to increase wages and benefits to captivate newcomers. They try to improve their workplaces do you generate more interest in candidates.
However, this generated an issue. People are now looking to become part of the staff of companies offering greater wages and benefits. This has made staffing harder for smaller companies. Temporary staffing offered a solution for businesses to overcome the understaffing obstacle.
Staffing in Dubai is also suffering from this global issue. From the lack of teachers to professionals in other areas, companies contracting new personnel face rising risks. The financial and time investment a company in the UAE needs to hire represents a huge expense. Also, it affects business development in many negative ways.
3. How can understaffing affect your business?
Having too many employees can increase payroll calls and lower profitability. On the other hand, having few employees can affect your employees' mental health, decrease the quality of products and services, and make you lose business opportunities. Consequently, any kind of business needs to have half an optimal workforce in place.
Here we list a series of disadvantages of understaffing. Take into consideration that it could affect your business more or less depending on your company's conditions. Bigger businesses may be more able to address this issue according to their resources. Nonetheless, we will also discuss how you can overcome your needs for staffing in Dubai.
3.1 Employees under more stress
First, stress will increase if only a few employees are running operations. Holidays and busy seasons tend to burn up their staff capacity to manage problems. If the business staff is overloaded with tasks, there will be a bigger probability of an accident. Additionally, productivity will hinder because your workers will not be able to give their maximum capacity.
This issue affects your staff in the long term. Because a bigger amount of work is done by fewer people, it generates production delays. Also, your employees lose focus over time if they have to face a huge burden. It causes too that your staff seeks free time and vacations to recover from the workload.
3.2 Quality reduced
Second, the quality of products and services will be severely affected. Fewer employees result in a rush to supply the demand. Hence, if there are too many requests for the company's offerings, fewer workers will be available to support the production. This will generate a reduction in quality and customer satisfaction.
Additionally, if more customers show up, your team will have less time to build a relationship with them. This causes complaints and paves the way for unsatisfied customers. Thus, our focus should be to have enough personnel. With a decent amount of workers, a company can serve better their clients. Consequently, better relationships are made and we can see more opportunities.
3.3 Fewer sales
Finally, fewer employees may make you lose growth opportunities. A reduced workforce means that there will be fewer people available to complete in time the clients' demands. Consequently, you can lose sales and customers. Also, sufficient staff is necessary to expand the business into new markets.
If your staff is incapable of serving fast enough, customers will leave without hesitation. This shows the need to have a team to help your clients quickly. Hence, every business must have enough staffing to keep their clients happy. Otherwise, you are risking opportunities to sell your products and services. In consequence, having enough employees is a need if you want to expand your business and accomplish your goals.
4. What are some solutions to the understaffing problem?
The main solution to staffing in Dubai is to begin recruiting new personnel. However, it will be hard to accomplish due to high staff demand. Additionally, recruitment processes are expensive in money and time. They can reduce your effectiveness because fewer resources will be available to take care of the company's main functions. In that case, it is better to begin looking for new options that support your business growth.
Contacting a temporary staffing agency can be a great option. These companies have personnel available to work for other companies. They generally recruit constantly. This allows them to offer to other businesses a temporary workforce. Also, these agencies prepare their personnel to adapt to many environments. As a result, their staff is quite flexible and work with different companies.
Outsourcing your recruitment needs can be time-saving. Temp staffing agencies manage large pools of candidates to fulfill different tasks. Even though these firms can be focused on particular niches, they usually have employees ready for different kinds of businesses. This will help your business to have enough workforces in no time. That represents a huge advantage in comparison to other companies looking for employees.
Also, depending less on recruitment staff will lower costs. This happens because you will not waste too many resources in maintaining a recruitment process. On the other hand, the staffing firm will take care of selecting the best candidates for your business. They will offer you a list of applicants that suit better your requirements. Also, the firm allows you to track the worker record and see if they are a good fit for your company.
5. Why could contracting a staffing service in Dubai be beneficial?
Staffing firms can bring a lot of benefits to your company. When we talk about recruitment we must imagine all that comes with it. Recruiting staff consumes a lot of time and resources. Recruitments make you divert personnel and money from critical areas. This affects negatively your company's productivity and efficiency. However, you can stay safe from these headaches if you contact a staff provider.
Increasing your workforce through staffing agencies will bring qualified staff to your business. You can avoid having personnel dedicated only to this process. The staffing service has a big pool of candidates ready to work for your company. These people are generally contracted to work for their staffing firm during the time a client requests their services. Also, they allow you to reach longer contracts with the worker.
On the other hand, a staffing firm decreases costs in recruitment. First, it allows you to have immediate reinforcements. But it also takes care of choosing the best candidates for your company. This will take out the burden of having a recruitment staff to filter applicants. Thanks to this, you can rely on the personnel brought by staffing firms.
Moreover, having a temporary staff can speed up your growth. Your company will see improvements in the production and service. More personnel allow you to produce faster. Also, you will be less prone to losing sales due to a collapsed team. This makes working with a staffing agency a boost to your business in any sense. Also, it gives your company a great advantage over the competition.
6. What services does a staffing firm provide?
Depending on the niche, staffing providers can offer different services. Some firms specialize in only one niche and will offer to you a variety of workers within that niche. However, other agencies tend to have staff ready to handle diverse tasks. Some of these companies look forward to offering a variety of services.
Niche-specific staffing firms focus on looking for candidates with high levels of skill. Also, they try to find workers with long experience in that area. That way, they ensure the quality of service. Nonetheless, a staffing agency will try to have staff for other areas since clients look for employees to address different tasks.
On the other hand, staffing agencies tend to look into diversification. They know that clients can have different staffing needs at the same time. So, some companies try to build experience and reputation in lots of services. However, this does not mean a loss of quality. Rather, they seek workers able to complete the job while ensuring the best service possible.
7. How do you contract a staffing service?
Once you have considered your business' needs for staffing in Dubai, you can contact Connect Staff for more information. We offer you the best workers to suit your needs. We have a huge variety of services that will support your business. If you are looking for a temporary staffing firm, take a look at all the options we bring to you.
Connect Staff takes care of your business needs. Our huge experience allows us to cover different niches that go from sales to customer service and more. You can contact us and have more information on our offers. We will only choose the candidates that have a good understanding of your business.
If you are ready to get the best temporary staff or if you want to get more information, contact us! Call Connect Staff on +97143316688 to know more about how we can support your business. Also, you can send us an email at contact@connectstaff.ae, and this way one of our representatives will answer your questions.
Finally, you can send us your CV to thetalentpoint.com. We do not store any CV or resume. Also, you can email it to contact@thetalentpoint.com. We are eager to know more about you.