Companies require a minimum amount of workers to function properly. However, it is not always possible to have a team full of permanent employees. Some reasons such as busy seasons can make it harder for businesses to find new workers. For that reason, many employers hire staffing services to have enough temporary staff.
In this article, we will talk about how outsourcing staffing needs to a temporary agency allows the business to save time and energy. This way they can focus on more critical issues. While they address these matters, their temp staffing service takes care of providing them with sufficient employees for a limited time.
What are the disadvantages of direct hiring?
Why should a business use temporary staffing services?
How much can a company save by outsourcing its recruitment process?
Does hiring a staffing services firm increase productivity?
What kind of expertise does provisional staff have?
Benefits of working with a temp staffing agency
What services does a staffing firm provide?
How can I get into contact with a temp staffing agency near me?
1. What are the disadvantages of direct hiring?
To find new workers a company must begin an extensive process to filter candidates. Usually, the human resources department sets up a strategy to reach the best applicants. Then, it receives resumes to consider the experience of each postulant. Finally, the HR department conducts interviews and evaluates the candidates' performance.
Nonetheless, it takes a lot of time to get results. Because the company must wait for people to get the information and show up, an important delay occurs in the recruitment process. While you are waiting for new employees, the company is prone to lose sales. This endangers your productivity and halts your business' growth.
Besides the aforementioned, recruiting becomes expensive. It demands a big amount of resources to market the job offerings and to process them. The HR department will drive an important flow of money to get results. Consequently, it makes you spend more money that could be used in other main areas of the business.
On account of these expenses, companies are shifting their sight to temp agencies. Instead of looking for permanent workers, they aim to hire provisional staff. Thus, they avoid losing time in their search to fill limited-time positions. That way, a company can dedicate its resources to activities that can boost its growth.
2. Why should a business use temporary staffing services?
There are a lot of benefits to recruiting temporary workers. However, companies look after temp staffing mainly to cover additional positions. Especially during holidays and busy seasons, businesses face a lack of workforce to provide their services. This makes them look for workers willing to handle operations only for those seasons.
Therefore, instead of running their recruitment campaigns, businesses hire temporary staffing agencies. Hiring them offers the company a huge advantage in acquiring personnel. Consequently, the temp agency supplies its client with the requested amount of provisional employees. But these workers will only stay for a limited time.
Rather than including new people in their permanent staff, temporary workforces will handle operations during the accorded period. The client reaches an agreement with their agency to allow them to work under a short-term contract. Hence, the new staff will perform their duties until the agreement concludes.
Nonetheless, a company can request different kinds of contracts. For instance, it can ask the staffing agency to allow the client to hire permanently a worker. But, the main advantage of this system is that the agency manages all the expenses related to its employees. Consequently, a business can trust the agency to pay the employees and to take care of taxes and other expenditures.
3. How much can a company save by outsourcing its recruitment process?
The answer is simple: A lot. Manpower temp agencies address all the payments caused by the workforce. This means that it will take care of payroll, taxes, healthcare, and any other. The agency takes full responsibility for its workers and they are legally under the umbrella of the firm. Thus, the contracting company reduces expenses related to supporting a permanent staff.
Additionally, staffing firms make recruitment campaigns no longer necessary. This allows the client to save all the money that could be spent on advertising and announcements. But, besides that, the firm provides personnel sufficiently capacitated to perform the majority of their duties. Consequently, there is no more need to think about paying for training.
To recruit new permanent staff, companies assign people to address the recruitment. In consequence, fewer workers are available to make decisions and carry out business. Yet, by working with a temporary staffing firm, a company can stress less by leaving its need for personnel to a company expert in the area.
The staffing agency will also offer candidates in lesser time. It implements advertisements and job postings to find the appropriate personnel. Hence, saving time and money enables the client to continue operating with fewer worries. This will inspire the company to continue achieving its objectives without the risk of losing resources.
4. Does hiring a staffing services firm increase productivity?
Temporary workers can enhance your company's productivity. Having an understaffed business tends to stress employees and decrease production. However, recruiting new personnel could be counterproductive due to the amount of time spent. That is why the provisional staff is a valuable help to your business. They will help you to satisfy your customers' demands for products and services.
Also, running lean in employees worsens their mental health. This is a common cause of more accidents and unsatisfied customers. To keep your permanent workforce in good condition, it is worth considering hiring a temporary staffing service. More workers will distribute the existing labor burden in a better way.
A bigger staff allows the company to run smoother. If you want to have your workers in optimal conditions during a busy season, you should fill those positions critical for the operation. This way you can also save money due to overtime and insurance. Hence, a temporary workforce will leverage the spirit of your business.
Additionally, a provisional employee will share his or her experience with the rest of the team. With that knowledge, your current staff will have a better capacity to react to the circumstances. But, moreover, those reinforcements come already prepared. They are professionals ready to put their best for your company.
5. What kind of expertise does provisional staff have?
It is hard to find sometimes qualified personnel to work with you during short-time projects. However, outsourcing your staff recruitment can bring great results in this aspect. Staffing services constantly enroll new personnel with certified experience in the area. Thus, they save you effort by offering you the best candidates.
Staffing firms also train regularly their workforce to make sure that they are ready to serve the firms' clients. Since they have to respond to their users' demands quickly, these workers must be in optimal conditions to operate immediately. If you outsource your staffing needs to a firm it will give you a great advantage over the competition.
Furthermore, some firms are specialized in particular niches. This indicates that they have been working in the area throughout their existence. Hence, their workers will have more tools to resolve difficult issues. It is worthy to consider the firms' backgrounds in your niche.
After this, you will see if the firm is a suitable option for your business. Even though almost every company can benefit from working with a provisional staff, always take into consideration how long they have been developing their services in the niche. Consequently, you will be able to estimate better if they will offer good candidates for you.
6. Benefits of working with a temp staffing agency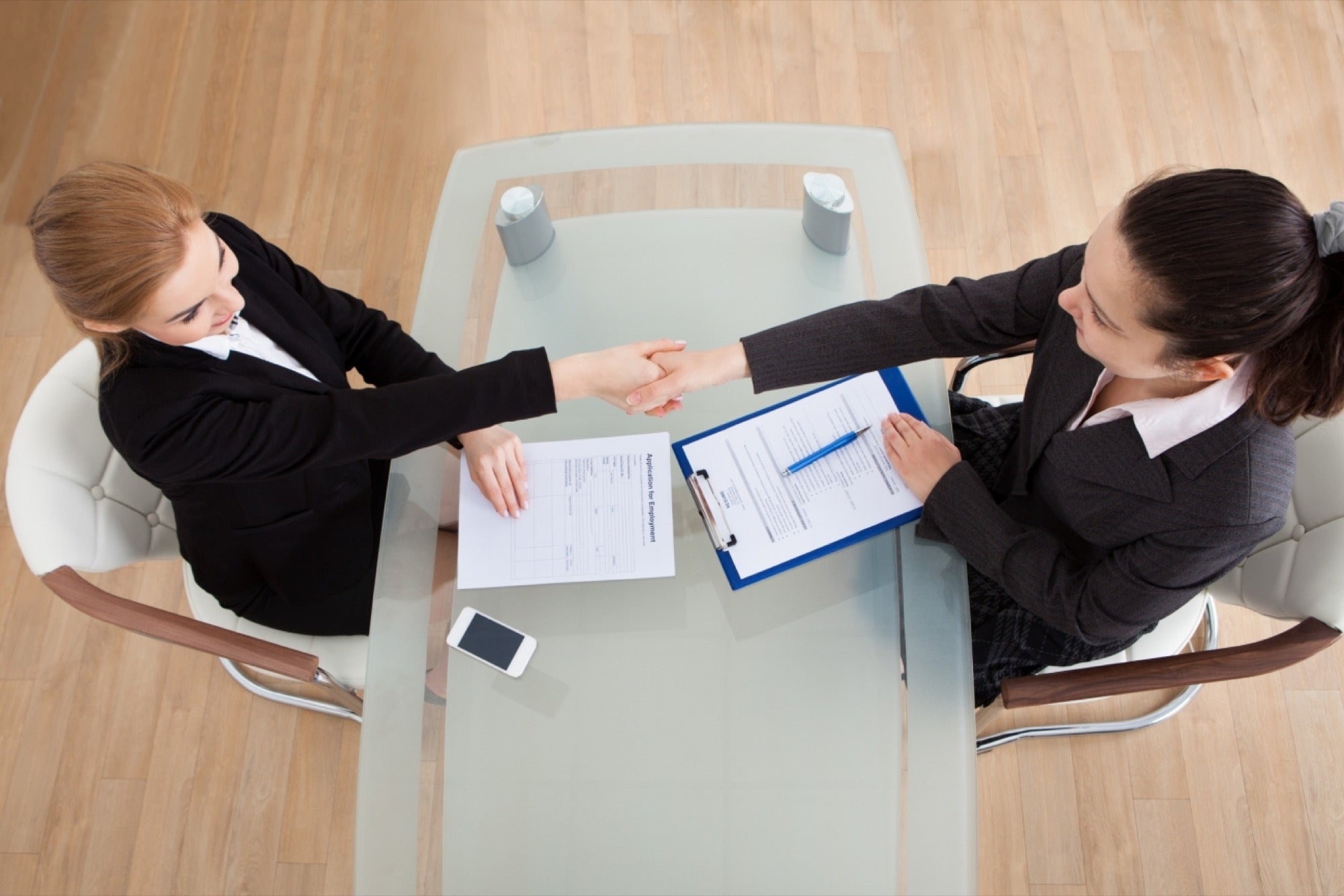 While the majority of businesses struggle to find new workers in an ocean of resumes and CVs, a staffing service will save you time. Instead of having to find qualified workers, the temp agency already has people prepared to work with you. Working with a staffing agency can be a time saver for your business.
Nonetheless, there are still other benefits to consider such as having guaranteed hires. Rather than looking through many different choices, a staffing agency will suggest capacitated workers. They are already capacitated to perform the tasks that your company needs. Thus, it is an important addition to your business.
In addition, a temp staffing agency has built a big network of experienced workers throughout the years. This opens possibilities to know more people in your industry and recruit professionals. This way you are increasing your contacts and improving the capacity of your company. That could expand your business to new areas.
On the other hand, working with recruitment companies has a very good return on investment. Thus, if you hire workers from these agencies you will see the results in almost no time. Especially because they guarantee that their personnel can complete the tasks assigned to them. But also they make sure to provide the temp staff with enough tools to support your operations.
7. What services does a staffing firm provide?
Staffing services are mainly focused on providing temporary workers to their clients. They can cover a variety of niches. Depending on their experience, an agency can offer more or fewer services. Usually, agencies are focused on developing experience in a specific area. This way they can provide better options to those clients looking to expand their workforce.
A temp staffing firm tries to supply their clients' demands for staff as soon as possible. These firms recruit personnel constantly to ensure that they will offer candidates quickly. Consequently, this service is about velocity. Each staffing firm looks forward to providing affordable pricing options so their clients can fill their empty positions.
Additionally, a firm offer different ways to contract personnel. While their main option is to provide staff during a limited time, clients can also use these firms as recruiters. Some firms act as an intermediary for their clients to find new permanent staff. The firm will cover the majority of the expenses related to recruitment. Finally, it will present candidates to the client so they can make a decision.
To fulfill some demands, staffing firms also give companies the alternative to hiring temporary workers. After a provisional staff finishes their contract, the client may choose to enroll them permanently On account of this; the staffing agency allows clients to determine the feasibility of contracting employees from their workforce.
8. How can I get into contact with a temp staffing agency near me?
Connect Staff is an experienced manpower temp agency that guarantees excellence. Its workforce is very well prepared to serve your company. They are the best fit to solve your understaffing problem.
Our company has variety of services. We cover multiple areas that go from customer service to data entry. The personnel working under our command makes sure to deliver their best to you. We will only give you the best options to fit your needs. Our firm chooses the most qualified candidates to work with our clients. Thus, working with us will impact positively your business.
To get the best temporary staff in the UAE, contact us immediately and you will know more about our offers! You can call us on +97143316688 to know more about temp staffing. Additionally, our representatives are willing to answer your questions through our email contact@connectstaff.ae. Doubt no more and contact us!
Also, you can send your CV or resume to contact@thetalentpoint.com for our consideration. We do not store any of the documents sent to our address. We are looking forward to knowing about you and your services, visit thetalentpoint.com for more information.