Each one of your company's employees is an essential part of your plan to reach profitable numbers and more. They are your labor force. Indeed, it is true regardless of their skill level. However, you must know the difference between skilled, unskilled, and semi-skilled labor to understand their roles in such a plan.
In this article, you will be able to discover the difference between skilled, unskilled, and semi-skilled labor. Here, you will learn what the labor force is, its types, where your company requires them, and more. We will let you achieve this by talking about the following interesting topics:
What is the labor force?
Which types of labor are available for my company?
Where does my company require each type of labor?
What should I do to find and hire skilled, unskilled, and semi-skilled labor?
How can I communicate my job skills effectively?
Where can I find more information about skilled, unskilled, and semi-skilled labor?
1. What is the labor force?
Let us compare your company with an important transport: a cargo ship. Like your company, its main goal is to arrive at its final destination. For the ship, it is its designated port, and for your company, it is where you want to take it. Above all, the cargo ship captain needs to assess its requirements to travel successfully. For instance, he/she must calculate the required fuel and the spare parts in case of any failure.
However, there is one feature that is more essential than any other: Its crew. Certainly, their expertise and experience will help in performing the trip smoothly. When it comes to your company, the crew is represented by your labor force. In essence, your labor force is the members of your working team in your organization: Your employees. Their collective work allows your company to operate efficiently and to be prepared for any eventuality.
Most importantly, you must understand that your labor force includes all the members of your workforce, including contract staffing. After all, they all play their part in taking your business to new heights. As you will see next, your labor force can be divided into several types with fundamental differences.
2. Which types of labor are available for my company?
Your labor force is a collective unit. But, they all cannot perform the same activities in your organization. In other words, the labor force of your company is a diverse organism, where several skill levels are needed. Nevertheless, why do you need different types of labor? Well, the answer is not about habilities, it is about money. Indeed, you will discover here that your company's labor cost is directly proportional to its skill level.
Therefore, you must learn about which types of labor are available for your company to build a sustainable workforce. In this way, you can designate your available roles to people with their required level of expertise. Furthermore, such a skill level is also an essential feature when selecting your outsourcing staff. For example, a certain type of labor can be the right one needed for roles where you require technical staff.
In general, you can find four types of labor available to every company worldwide. You will be able to see that their differences are mostly related to their level of professional formation. Other factors, such as their academic formation and working experience are also considered.
Let us now show you the four types of labor available:
2.1 Unskilled labor
You will find it is the most basic of all labor types, without it diminishing its importance. Here, the term unskilled does not mean they do not know how to do anything. It means they have habilities that they learned without the need for professional training.
Commonly, you will need unskilled labor for positions where the work is physically demanding and is not about decision making. In essence, such positions often require the performance of simple duties with little to no previous experience. However, they must be familiarized with your working environment.
As you may expect, unskilled labor is the less expensive of all the available types. Nevertheless, you will need them to be diligent, responsible, and efficient despite its low cost. One of the main examples of this type of labor is the private household staffing business.
To sum up, you must get unskilled employees when your available positions are about simple but important tasks. Moreover, they can also use such positions to learn new skills in your organization and eventually reach the following level.
2.2 Semi-skilled labor
When you find positions in your organization where their assigned tasks are not so simple, you cannot use unskilled labor. Here, the roles you need to fulfill involve activities with potential risks when done incorrectly. Therefore, they should not be done by people without some knowledge about them.
This is where semi-skilled labor comes into play. Essentially, your semi-skilled labor has a higher degree of proven ability than the unskilled labor. They can achieve such a higher degree through professional training that will give them their correspondent certifications.
Furthermore, employees that are a part of your semi-skilled labor can also make some judgment calls from their positions. In other words, they are required to have less simple skills, but still transferable to other employees. One of the most known examples of roles where semi-skilled labor is required is sales staff. After all, they need to make judgment calls about your customers and have some degree of knowledge about your business.
2.3 Skilled labor
Without a doubt, you will detect that some processes in your business require a more complex judgment. Such a level of complexity makes them extremely difficult to be made by semi-skilled employees. Thus, you need an even higher level of proven ability.
You can only obtain this by seeking skilled labor for your company. In essence, they performed professional training of a higher level, such as a college degree or an apprenticeship. They can also get such training through professional certifications. Moreover, your skilled employees must be capable of making independent judgments while discharging their duties responsibly. Hence, they should have a comprehensive knowledge of your business.
Logically, you will need skilled labor for roles where knowledge is essential because of the big risks involved. One of the greater examples of such roles is the IT support staff. Indeed, they need to have at least a college degree or proper certification because of the constant technological advances.
In short, you must seek skilled labor when your company requires employees for highly technical roles. However, when it comes to activities such as management, you will need a higher degree than skilled and unskilled labor.
2.4 Professional labor
Certainly, your skilled employees can perform highly technical tasks, but they often do not handle a staff of their own. To do so, you will need people with a top-level of educational formation. After all, they must have a comprehensive knowledge of both your industry and management.
In other words, for management positions, you require professional labor. Their great educational background with bachelor's degrees will allow you to have your workforce properly managed. As you may expect, they are the type of labor with the best financial compensation. Thus, you mostly require them for management or supervisory positions in your company, where decision-making is paramount.
On the other hand, some of your fellow employers may tell you this is the labor you must hire directly. But, your organization can enjoy several advantages by using staffing services for its full-time positions.
3. Where does my company require each type of labor?
The answer to this question relies mostly on the line of business your company belongs to. Other factors, such as your company's location can also be considered. Let us show you some examples of where each type of labor is required in certain industries:
Healthcare: You can be able to see all types of labor in medical facilities worldwide. In this case, your professional labor would be your medical physicians, and your skilled labor would be your registered nurses. Finally, you would need nursing assistants as your semi-skilled labor.
Transportation: Your delivery company should also have the four types of labor included. After all, you will need professional labor for your management as well as skilled labor in your maintenance team. Furthermore, you will require semi-skilled labor as truck drivers for the deliveries.
Manufacturing: Developing and selling products can be challenging for your company. In this matter, you can upgrade your products by seeking professional labor and building them with skilled labor. Moreover, you will need data entry operators as your semi-skilled labor to know how the sales are going.
We hope you can get an idea of where your company requires each type of labor through these examples.
4. What should I do to find and hire skilled, unskilled, and semi-skilled labor?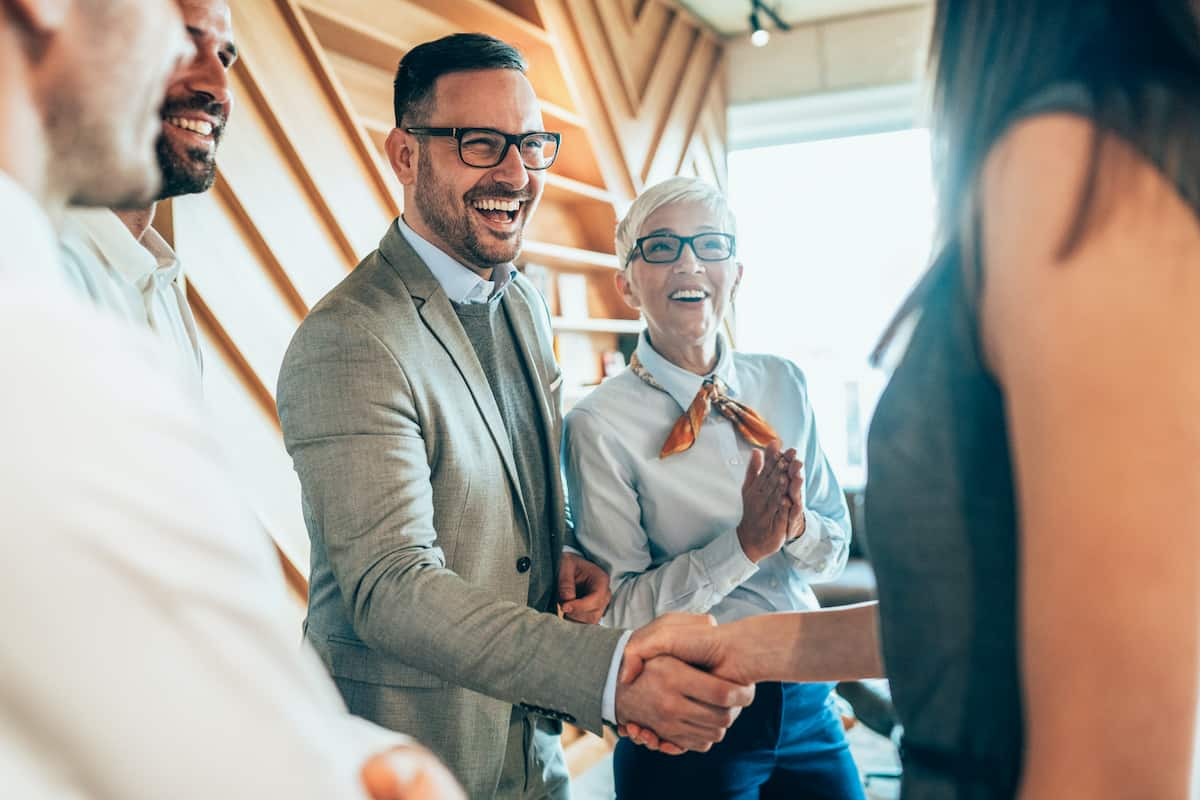 Despite having different requirements of educational formation and working experience, you can find every labor through the same process. In essence, you need to design and apply good recruitment strategies, regardless of being for hiring skilled and unskilled employees.
Most importantly, your recruitment strategy must include how you are going to seek candidates. For instance, you must turn your attention to platforms like LinkedIn to search for professional labor. On the contrary, you will need to shift to job boards in your skilled and unskilled labor search. Furthermore, you should include your hiring and onboarding activities in your strategy. After all, you must hire and onboard every type of labor into your organization differently. Indeed, it looks like a lot of work to do.
Fortunately, you can also seek the services of people with the right expertise to help your HR Department. In this matter, hiring an outsourced HR support staff can help your team in many ways. In conclusion, you can find and hire skilled, unskilled, and semi-skilled labor by performing all these activities. Or, you can be smarter and hire the services of the best staffing agency you can find.
5. How can I communicate my job skills effectively?
Let us change your perspective for a moment. So far, we have talked about skilled, unskilled, and semi-skilled labor from the vantage point of the employer. However, what can you do if you are a job seeker for a certain type of labor?
Well, besides being active in your job search, you must communicate your job skills effectively. One proper way you can do it is by including keywords related to your job skills in your resume.
This way, tools like Applicant Tracking Systems will detect you as a potential candidate for available roles of your labor. On the other hand, you can also work with a staffing company. It certainly can accelerate your job search substantially.
6. Where can I find more information about skilled, unskilled, and semi-skilled labor?
One of the secrets of business success is to surround yourself with the right people. When it comes to your labor force, you must seek people from diverse educational and professional backgrounds. Hence, you must know how to differentiate between skilled, unskilled, and semi-skilled labor in your company.
Business nowadays does not let you enough time to focus on every aspect of your company. Therefore, you can make your life easier by seeking the services of a staffing agency. On Connect Staff, we can prove through our meaningful work that such an affirmation is more truthful than ever.
What are you waiting for? Let us help you in your search for skilled, unskilled, and semi-skilled labor. You can start by taking a minute to contact us to obtain more information about the services and resources we provide. Give us a call at +971 43 316 688 or write us an email at contact@connectstaff.ae.
Additionally, come and review all the skilled and unskilled labor offers we have available for you on The Talent Point. Did you find the one you wanted? Apply to it by submitting us your CV on thetalentpoint.com. You can also send it to our email at contact@thetalentpoint.com, where we will not store your information.