Have you ever tried to get people to participate in an activity only to be met with blank stares and awkward silence? Expert event planners understand that event engagement is highly important. Hence, it is critical to the initial success of an event as well as the success of potential future events.
In this article, you will learn everything about how event management can boost your company. This article contains tips, tricks, tools, resources, and expert advice to help you increase event engagement throughout the event process. From pre-event to post-event, we will explain why engagement is important and what you can do to improve it:
What is event engagement?

How do I know if an event is interesting?

Why is event participation important?

The three stages of event participation

Strategies for increasing pre-event engagement

Strategies for increasing event participation

What are the strategies for increasing post-event engagement?

Strategies for increasing virtual event participation

How can Connect Staff help you?
1. What is event engagement?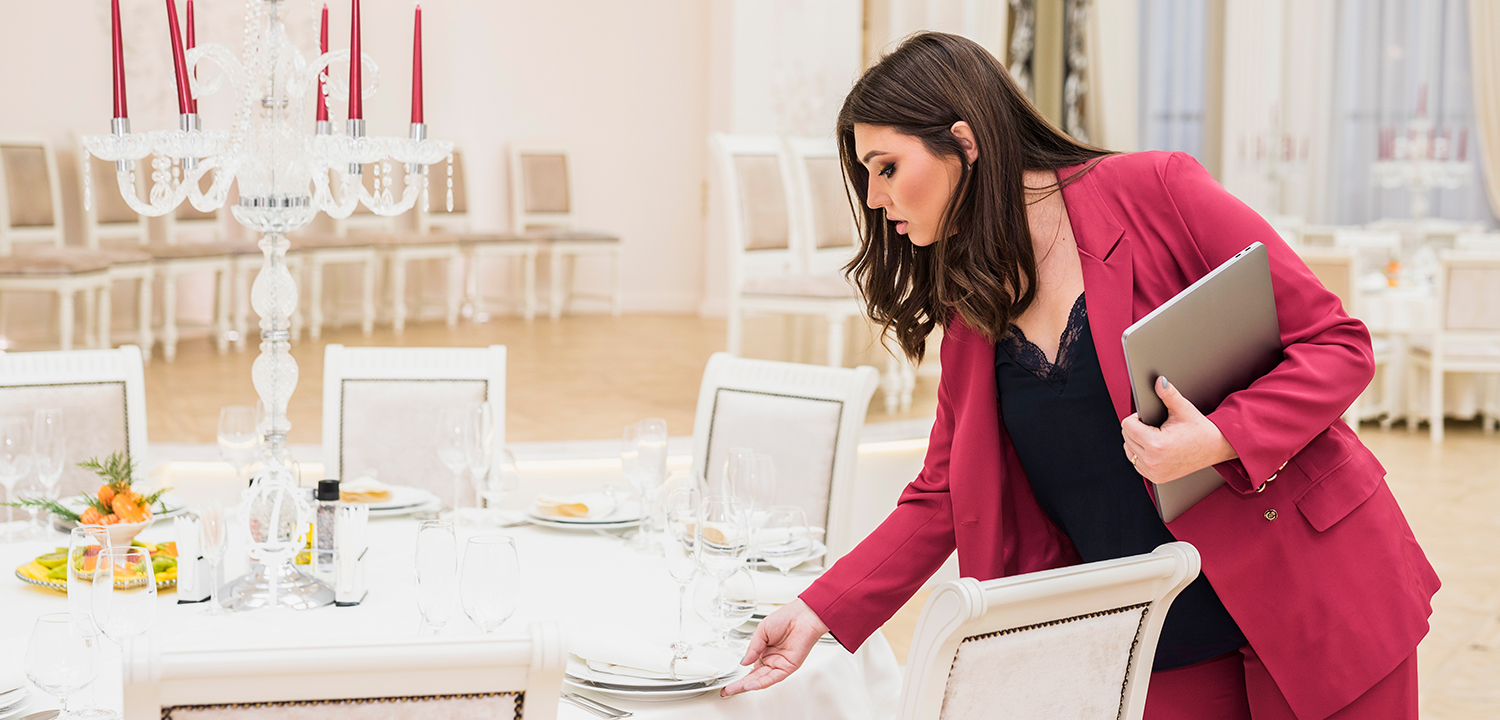 Event engagement refers to an event's ability to keep its audience's attention while also encouraging full participation from event attendees. Engaging events are captivating and compelling. This is because they capture their audience's attention from the start and keep it tight.
In addition, it may be of interest to learn about what the current content marketing trends are. Temporary staff agencies must be aware of them and event management to be successful.  
2. How do I know if an event is interesting?
There are numerous metrics that event planners can use to measure engagement, and much of it is dependent on the event setup. Attendees who are engaged in an in-person lecture or conference participate in discussions, interact with one another, and remain attentive throughout the event.
As a result, audience members who are engaged are more likely to ask questions and provide feedback. Monitoring app activity, chat activity, live polling, and social media updates can also be used to track participation and engagement.
Furthermore, our agency can help you in planning a great event engagement.
3. Why is event participation important?
Event participation is essential at all stages of the planning process. It could mean the difference between a popular sellout event and a flop with no attendees. Levels of engagement influence attendance, audience retention, and future event success.
Essentially, the more engaging an event is, the more likely it is that attendees will be satisfied. As a result, they will participate in similar events in the future.
On the other hand, we can show you the main global staffing trends in 2022. Additionally, feel free to contact us for more. 
4. The three stages of event participation
To ensure overall success, event planners have three main areas of opportunity to engage with event attendees:
4.1. Pre-event participation
This stage, like the previous two, is critical to the event planning process. During this stage, event planners work to generate interest, or a "buzz," about the event. Attempting to engage with potential attendees regularly can assist event planners in:
Increasing web traffic to event pages.

Sparking conversations.

Selling more tickets.

Maximizing event attendance and profit.
4.2. During an event, the audience is engaged
This helps to keep the energy up and the attendees interested. Successful event planners understand that the attendee experience is one of the most important aspects of any event. What better way to gauge how attendees perceive an event than to interact with them while it is taking place?
4.3. Engagement after the event
This stage is critical for event planning, forecasting, marketing strategy, and audience expansion. After events, event planners engage with attendees in the hopes of increasing loyalty, increasing the lifetime value of each event attendee, and so on.
5. Strategies for increasing pre-event engagement
Engaging with audiences regularly before an event is an important part of promoting attendance and building excitement. Hence, planners have the opportunity to build a relationship with their audience and create a deeper connection before the event.
5.1. Enhance event communications
Make communication with the event planning team as simple as possible for attendees and potential attendees. You must:
Respond to questions on your social media accounts.  

Send out email reminders regularly.

Make it simple for attendees to sign up for updates.
Thus, allow attendees to subscribe to SMS updates and reminders. 75% of consumers are willing to receive text updates from brands and events for which they have opted in.
5.2. Plan and promote event registration
Describe the entire registration process in detail. So, planners should be aware of:
When the registration will open.

How long it will be open.

How many tickets or spaces are available.
Will you run various registration promotions, such as an early bird registration period? If this is the case, make a plan outlining the length and limits of each promotion to ensure the registration process runs smoothly.
5.3. Make use of social media
74% of event planners agree that social media is the most effective marketing tool at their disposal. Make a Facebook event page, invite members of your target audience, tag businesses with relevant content; and promote engaging, interactive content on the event page.
In addition, share high-quality video content on Instagram to provide event updates or to reveal exclusive "behind-the-scenes" information. Make it simple for your audience members to sign up directly from your social media accounts.
5.4. Set up a countdown
Create a non-intrusive social media countdown timer or email campaign to run as the event's registration deadline approaches. Hence you must create marketing content that highlights the event's powerful benefits for attendees.
On the other hand, with us, you can learn more about temp agencies and the reasons why businesses hire them. Additionally, we can show you their main advantages.
5.5. Pay attention to your audience
Look for conversations on your Facebook event page, mobile apps, or other places where audience members may converse. What are they talking about? Are they inquiring about the event's theme or specific event details?
After, pay close attention to their feedback. This is to gain a better understanding of your target audience and create more informed event marketing.
6. Strategies for increasing event participation
Depending on the size of your audience, start the event with high-energy entertainment or a group icebreaker. If you want to know who has arrived, you must use mobile-friendly check-in software.
In addition, throughout the event, pay attention to the audience's energy and participation level. Include a variety of activities and strategies to help maintain high levels of engagement, especially if your event is relatively long.
6.1. Incorporate seating arrangements that encourage engagement and one-on-one conversation
Making attendees sit alone can have a significant impact on the atmosphere of the event as well as their level of engagement. Choose a seating arrangement that encourages communication to encourage guests to get to know one another. Before deciding whether open or assigned seating is best for your event, consider your audience.
6.2. Include activities that encourage participation
Make your audience move to help them feel more energized and alert. With pop quizzes, team events, and games, you can include challenges and encourage healthy competition. Winners should be announced on social media and should receive event-related prizes.
Thus, plan your setup requirements ahead of time with free event diagram software to ensure smooth activity transitions.
6.3. Measure engagement in real-time via your event app or social media
Maintain an eye on analytics that measure activity, content updates, and other useful real-time KPIs. Before the event, market event hashtags and promote online discussions, and keep an eye out for drastic usage changes. While tracking overall attendee participation, ask attendees to participate in live polls, answer trivia questions, or vote on outcomes.
6.4. To communicate with event attendees, use a mobile app
Send session and event reminders, registration deadline alerts, and updates.
6.5. Give your event attendees swag bags
Allow vendors and brand-related businesses to set up trade show-style booths where they can provide informational materials and promotional items to event attendees. Planners who are tech-savvy, or who work with a mobile-loving audience, may choose to provide attendees with "virtual event bags."
Hence, attendees can take home digital coupons or promotional codes for free items, software trials, and other giveaways with virtual swag bags.
7. What are the strategies for increasing post-event engagement?
Follow up with audience members after the event to keep the communication loop open. There are numerous methods for staying in touch with attendees.
7.1. After the event, send thank you notes to all attendees
 A quick email or thank-you note from event staff can make attendees feel valued and appreciated, leaving a lasting impression.
7.2. Request feedback on a follow-up survey
Keep it brief and to the point, but ask probing questions. Inquire attendees about their favorite and least favorite aspects of the event. Also, you may ask them what they would like to see included in future events.
So, you must use their post-event survey feedback to demonstrate your commitment to continuous improvement and to making future events even better.
7.3. Begin a marketing campaign to publicize the next event
Send a special discount code for your next event to only recent attendees. Show your appreciation for their participation while also building brand loyalty and creating buzz for upcoming events.
7.4. Send a highlight reel of the event's best moments to attendees
Allow a member of the event team to film and photograph the event's highlights. Consider making an online photo album or a Facebook group for attendees to discuss and share their experiences.
7.5. Request that attendees share their experiences on social media
Encourage participants to provide feedback and to share event content and photos. Create a post-event hashtag that event attendees can use to easily view and track their post-event engagement.
8. Strategies for increasing virtual event participation
Virtual events have grown in popularity in recent years, and event planners are adapting accordingly. If you are one of the many modern event planners looking to improve virtual event engagement, we have outlined some useful strategies.
8.1. Find the best software to suit your needs
Firstly, you must ask yourself: Will high-resolution live-streaming content be available? Will multiple video feeds be displayed at the same time? Look for virtual event software that includes the setup options you require for success, such as message boards, chat rooms, and drawing tools.
8.2. Set the rules of engagement and explain them thoroughly before the event begins
Secondly, explain features of software such as chat options, muting, and video streaming. Outline which parts of the event will be open to the public. Inform your audience about when they can ask questions and where they can get help if they have a problem.
And while you are on the subject of software, you can learn about the benefits of hiring and HR systems integration.
8.3. Take regular breaks
Thirdly, you must be aware that, unfortunately, Zoom fatigue is a very real problem for many of us these days.  Provide attendees with many breaks and clearly define the duration of each break. It is also important to explain the instructions they should follow to put the meeting in "pause mode".
8.4. Make time for interactive activities like small group discussions or team-building exercises
Changing up the session styles and providing frequent opportunities for attendees to express themselves can help a lot. It can help them stay attentive and connected throughout the event.
On the other hand, are you wondering how to manage your staffing agency remotely? We can help you with that. Additionally, if you are in the remote market, you might be interested in learning how to keep your remote employees happy.
8.5. Have dependable tech support on hand
Before the event, make sure that attendees have contact information and instructions for tech support. Allow attendees to get help via a variety of channels, such as live chat and email.
8.6. Keep track of how long attendees are watching or actively participating in the event
Was there a particular point at which you lost members of your audience? Then, ask yourself what factors may have influenced the change. Use this data to fine-tune the setup, content, and duration of future virtual events.
9. How can Connect Staff help you?
Every business owner must be aware of event management. Remember that an event that is engaging is usually successful. Thus, use the strategies outlined above and continue for great event management in Dubai.
Connect Staff can assist you in planning your events to engage the right people. It may seem like a difficult job, however, you do not have to do this alone. We are going to be by your side in the whole process.
Would you like to contact us to obtain more information about content marketing trends? If you have any questions, you can email us at contact@connectstaff.ae. Then, you are going to talk to one of our representatives who will answer your questions.
Also, you should submit your CV resume right away to thetalentpoint.com if you want to apply for a job in our agency. Additionally, we will not store CVs and resumes you send to contact@thetalentpoint.com. Start working with the best team today!