The Emirates ID will now take the place of the residency visa in passports. Airlines can use the Emirates ID and passport number to verify residency-related information. Expatriates' passports are stamped with residency visas valid for two, three, five, or ten years.
In this article, you will learn everything you need to know about the Emirates ID. It is important to say that you must renew an expired Emirates ID card within 30 days of expiration. Otherwise, they will assess late fees. You can only renew a resident's visa after it has been restored or granted in the UAE. Let us observe:
An overview
What is the Emirates ID?
How to get an Emirates ID?
Important details about the Emirates ID
What is a residence visa in the United Arab Emirates?
Exemption criteria for expired Emirates ID fines
Is it costly to pay late for an Emirates ID renewal?
Who is eligible for an exemption?
Why is the government making this decision?
How can Connect Staff help you?
1. An overview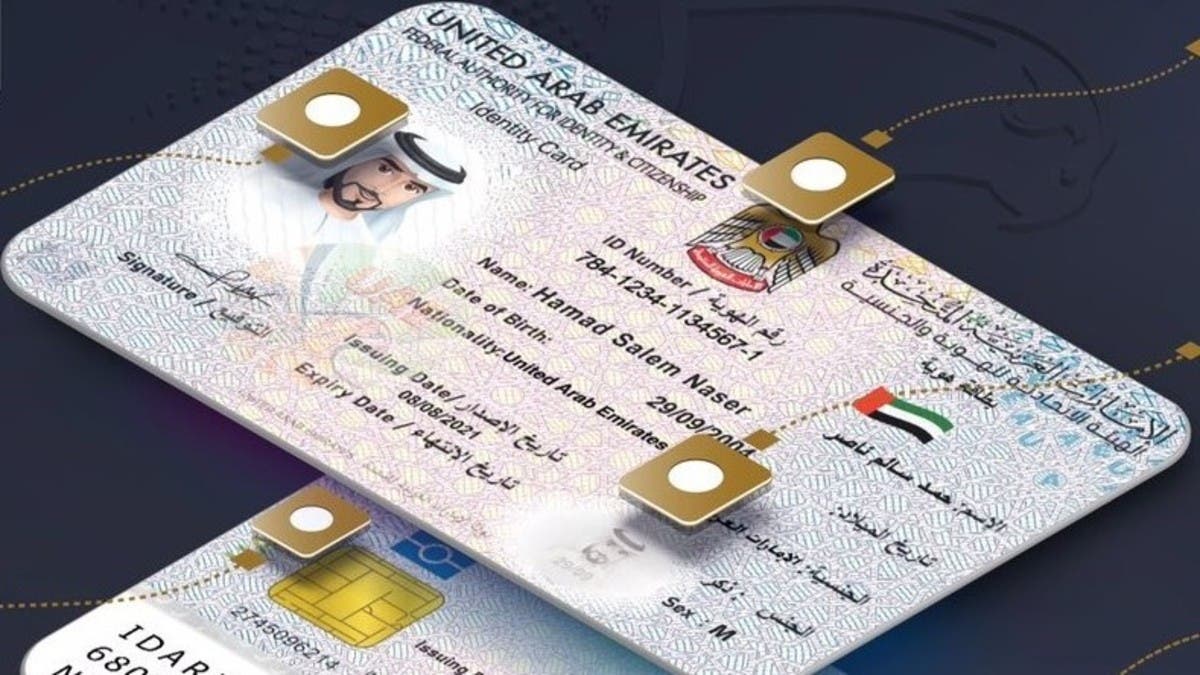 Residents of the United Arab Emirates will be issued residency visas via Emirates ID (EID) cards beginning April 11. This will be instead of paper stickers in passports, according to the government.
According to the Emirates news agency WAM, the Federal Authority for Identity, Nationality, Customs, and Port Security confirmed the change on Tuesday. According to WAM, the new system will simplify the visa application process by reducing the number of steps required.
Also, it will contain all of the information on visa passport stickers, which you can read electronically. According to WAM, the new ID card visas are part of a broader set of changes to improve government services announced by Major General Saeed Rakan al-Rashidi, Acting Director General of Residency and Foreigners Affairs.
Although the change will only apply to visas issued after April 11, information from older visas will be accessible via the citizenship authority's smart application. Emirates IDs became mandatory and a legal requirement for all residents and citizens, with the exception of foreign diplomats, in 2011. The cards can be used to access government services, housing, doctor's prescriptions, banking, and legal proceedings, among other things.
2. What is the Emirates ID?
It serves as the primary form of identification or resident card for all UAE citizens and residents. It is a personal database for each UAE resident that you must carry at all times. So, the Emirates Identification Authority (EIDA) is who issues the Emirates ID.
The card contains an electronic chip that contains vital information about the resident, such as basic information, a photo, and biometric data or fingerprints. You can use the Emirates ID card for a variety of transactions, including:
Phone and internet service.
Utility bill payment.
Fine payment.
And vehicle registration.
Soon, it will also replace your debit card and driver's license. The Emirates ID was also used to replace health insurance cards in 2016.
3. How to get an Emirates ID?
To obtain an Emirates identification card, follow the steps below:
3.1. Application
You must first fill out an application form. Individuals can fill the application online or at an authorized typing service. The cost is AED 30.
3.2. Go to EIDA
After you submit your form, you will receive an SMS directly to your phone. This will include a date and time, as well as the address of the EIDA branch you must visit. At the EIDA office, they will be photograph you and ask for your fingerprints. You will receive a receipt, which you must keep to pick up your card when it is ready.
So, you will need to bring the following documents with you:
3.2.1. Nationals of the UAE
A family album.
Passport must be valid.
Application for Emirates ID.
3.2.2. Residents of the UAE
Passport.
Visa (or visa work permit).
Application for Emirates ID.
3.3. Pay the fees
The Emirates ID has a one-year validity period and costs AED 100.
3.4. Monitoring
After registering, you can track the status of your application by entering your account number into EIDA's website and selecting ID Card Status.
3.5. Delivery and pick-up
They will deliver the ID card to a local post office after your work visa has been processed. You will receive an SMS notification directly to your phone, but you can still check the status online. It is important to note that you must collect your Emirates ID within 90 days or it will be returned to EIDA and discarded.
3.6. Renewing
When your Emirates identification card expires, you must renew it using the same procedures.
4. Important details about the Emirates ID
4.1. Carry your Emirates ID with you
As previously stated, all nationals and residents have by law to carry their Emirates ID cards at all times. Failure to present your card when asked by the police may result in a fine.
4.2. Card was misplaced
Because it is a legal requirement to carry your Emirates ID with you at all times, you must replace a lost card and apply for a new one as soon as possible.
4.3. Name changing
You must notify EIDA if you marry and change your name.
4.4. Children
Everyone in the UAE, including children and newborn babies, need to have an Emirates ID card.
4.5. Details are incorrect
Mistakes are possible once the correct details are in place. If you discover that any of your information is incorrect, you must visit your nearest EIDA office and provide proof of the correct information.
5. What is a residence visa in the United Arab Emirates?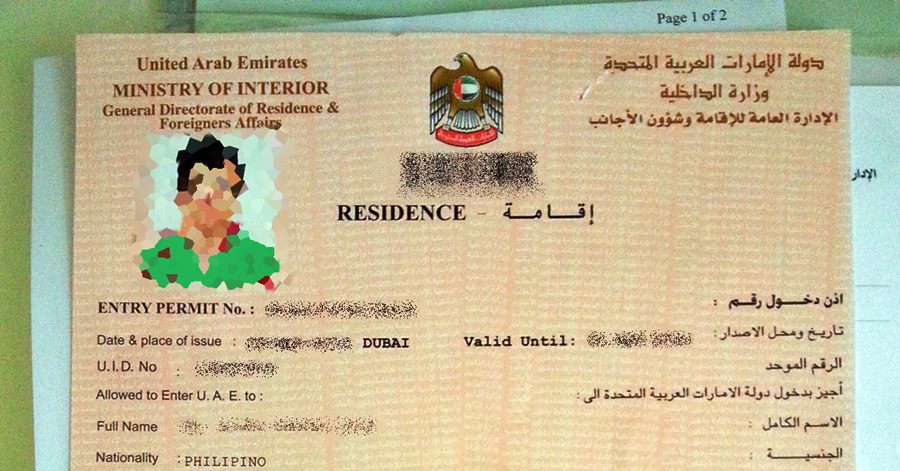 A residence visa in the UAE is a permit that allows foreigners to live in the country for an extended period. The visa may be valid for 2-3 or even 10 years and you may renew it as many times as you requires. Many international families have lived in the UAE for generations, simply renewing their visas on a regular basis.
There is no such thing as permanent residency in the UAE. Being a permanent resident of the UAE simply entails having a visa stamp in your passport and living in the country on a continuous basis.
6. Exemption criteria for expired Emirates ID fines
Did not you get your Emirates ID card? Do you meet the ICA's sponsorship requirements before the deadline? Then you can request a waiver of late fees. The catch is that you must meet one of these requirements.
Firstly, if a person has left the UAE and has not returned for more than three months. Alternatively, if a person's residency expired while they were abroad. In addition, if the validity of their ID card has expired since they left the UAE. This must be established with the travel document.
Next, a person whose passport has been seized as part of a criminal investigation. He must show proof that they have ordered his departure.
Then, before obtaining UAE citizenship or a family book, a person who did not receive an ID card or a family book.
Due to documentation errors, the ID card was registered late. Emirates ID's systems, one of its employees, or the typing offices to which it has delegated
Citizens over the age of 70 cannot visit customer service centers. They must show proof of their age.
Finally, personnel involved in foreign diplomatic operations in the country, as well as those in charge of them.
7. Is it costly to pay late for an Emirates ID renewal?
UAE nationals have six and one months before their Emirates ID expires, respectively. Late fees of AED 20 per day, up to a maximum of AED 1,000, will apply after that.
8. Who is eligible for an exemption?
Only a few people are exempt from paying this fine. It is further divided into three sections, namely:
Emiratis who are residents of the United Arab Emirates. This means, natural people who live in the country.
Also, citizens of the Gulf Cooperation Council. The Gulf Cooperation Council (GCC) is a political and economic union of Arab Gulf states. It was founded in 1981, and its six members are the UAE, Saudi Arabia, Qatar, Oman, Kuwait, and Bahrain. The GCC's strategic location places it at the crossroads of the major Western and Eastern economies. The established and efficient air and sea connections, as well as the developed infrastructure, make it an excellent location for setting up and expanding a business.
Lastly, expatriates. An expatriate, also known as an ex-pat, is a person who lives and/or works in a country other than his or her home country, usually temporarily and for work reasons. An expatriate is also someone who has given up citizenship in their home country in order to become a citizen of another.
9. Why is the government making this decision?
Many non-residents in the UAE are perplexed as to why this new rule has been enacted. It is common knowledge that in order to live in the UAE, you must have a valid visa.  This is actually a requirement set by the Authority.
As a result, people select the visa scheme that best suits their current situation. For example, business owners may choose the investor visa, while wealthy investors may choose the golden visa and so on. If they want to get a residency, they all will have to go through the immigration process.
Therefore, in order to continue with the process, they must first obtain an entry permit and travel to the UAE. When they arrive in the country, they need to complete a number of tasks, including medical exams and other requirements. One of the last steps in the process is to get the residency visa stamp on your passport. They apply for the Emirates ID as well.
However, under the new rule, foreigners will no longer need a residency stamp in their passports because their Emirates ID will suffice to verify their immigration status. This new law is the result of the introduction of the new generation of Emirates ID cards in August. The UAE government intends to use this new document to make determining a foreigner's immigration status easier.
9.1 What does the new Emirates ID entail?
This new Emirates ID has more features, making it an excellent tool for immigration and foreigner documentation regulation. Some of the incredible characteristics are as follows:
Data that is not visible to the naked eye.
An increased service life to more than ten years.
A laser-printed 3D image of the cardholder displaying the date of birth.
As we can see, they developed the new Emirates ID with the help of technology to modernize previous identification cards. These new documents are expected to appear in the United Arab Emirates, which is known for encouraging technological innovation.
Hence, the UAE Authority intends to implement it in the coming months as part of an ongoing project. It is best to stay up to date on the latest developments in immigration procedures and legislation.
10. How can Connect Staff help you?
The UAE Government always looks for create a happy environment for people to live in. Hence, it is constantly making and developing new projects to improve the life of the people who live in the country. However, if you are a foreigner, some immigration laws can be confusing.
Hence, we at Connect Staff can provide you with a proper assistance. As a result, you will get a better understanding about the procedures you must do.
Would you like to Connect Staff to obtain more information about the Emirates ID? If you have any questions about our services, call us on +971 43 316 688. You can email us at contact@connectstaff.ae. Then, you will talk to one of our representatives who will answer your questions.
Submit your CV or resume right away to thetalentpoint.comif you are looking for job opportunities in your area. We do not store any files you send to contact@thetalentpoint.com. Work with the best team!